Temple and Sons Cocktail Bar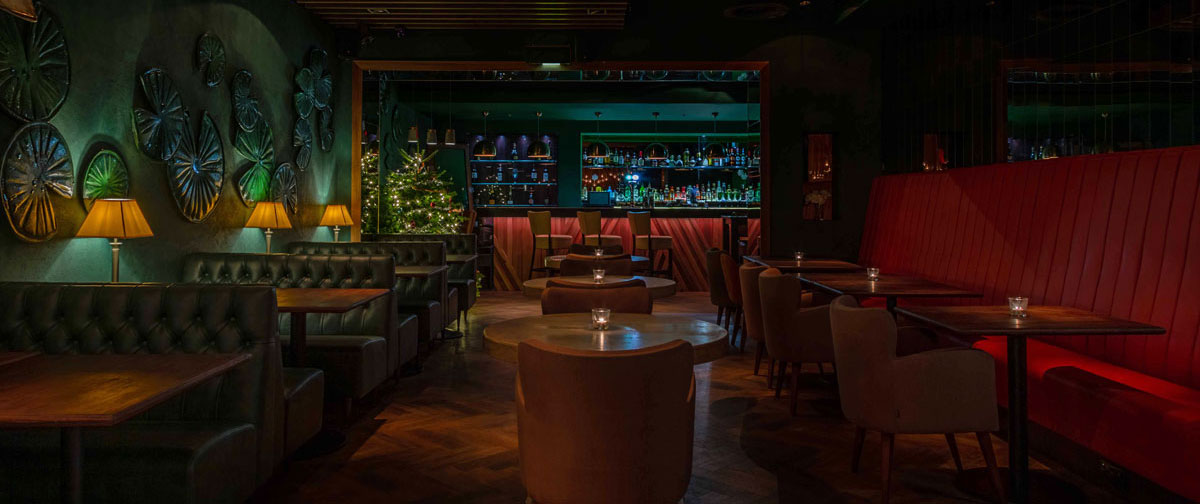 Temple and Sons, the brainchild of Jason Atherton and Restaurant Associates, was a cocktail bar in the City of London, just a four-minute walk from Bank station. The bar paid tribute to great British produce and traditions.
Alongside their own brewed ales, the bar mixed fine liqueurs with classic household favourites to bring an original and unexpected line of cocktails, at the same time as offering a broad selection of top wines.
Neighbouring London's fourth-tallest skyscraper, Tower 42, Temple and Sons was located at the home of one of the UK's nineteenth century Prime Minister's Lord Palmerston, born as Henry John Temple, after whom the bar was named.
Split across two levels, the grill restaurant upstairs offered traditional family-style meals with grilled meat and sides to share whilst downstairs was a delicatessen and small plates to enjoy among the timber panelling.
At night, the delicatessen transformed into an intimate cocktail bar selling carbonated cocktails canned on site, and drinks in cartons and cans like Yellow Paint, a heady mix of rum and mustard and their own lager, The Subtle Fox.
Whilst selling well-established cocktails like Negroni and Manhattan, Temple and Sons also offered cocktails including Heart of Glass with Portobello Road gin, lemon, elderflower, Chambord and prosecco as well as Unicorn which was a mix of coconut Rum, passionfruit, Cassis, ginger and sugar spice.
Considered a great place with amazing food, interesting decor and friendly staff, with an unexpected bonus if eating during happy hour, of a fantastic choice of cocktails, all reasonably priced. Temple and Sons is now permanently closed